LIFE OF THE SCHOOL
In this section, we suggest that you become acquainted with new directions in our work.
Today we are developing many new interesting ideas and projects that are increasingly in demand in our time among people interested in the world of subtle energies.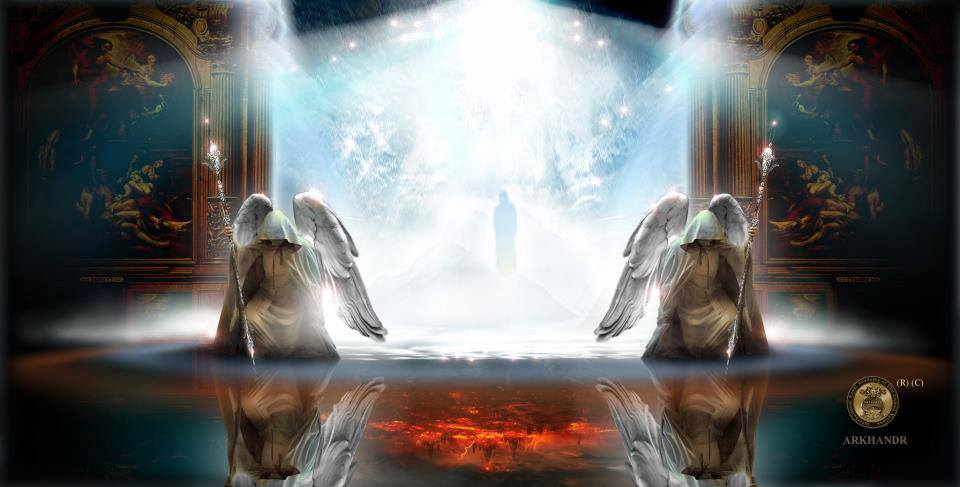 Follow our announcements or subscribe to our Information channel to be always with us.
Subscribe to the information channel of the School.
Here
The School of Cosmo Knowledge together with the English travel company "Pearl of Albion"
Organizing tours to places of power and holy places of England and Europe: England, Greece, Ireland, Scotland and Israel.
All trips to these tours suggest a completely new approach to travel. Here, our travellers are invited to visit not just interesting places, but also places where they can carry out:
Energy correction of the power system,
Harmonization and clarification of one's consciousness,
Improvement of the body: to improve one's health and restore psychological imbalance,
Get a touch with the secret knowledge of the World.
During the tour of these Energy Sites and Holy Places of the planet, participants will be invited to train in energy techniques and practices for the restoration of their own energy, correcting health problems, and laying out programs for subsequent implementation of events on site.
Also, our tours include cleansing and wellness sessions with a professional energy therapist and psychologist, which will make it possible to take away not only a lot of new unforgettable impressions, but also significantly improve one's health, solve a number of psychological problems and get rid of inner deep stress and fatigue.
Our trips offer effectiveness in relaxation and recuperation hundreds of times over other usual tourist tours or trips in fashionable world-class hotels. In addition to visiting fantastically beautiful and mysterious places, you can get invaluable knowledge of closed sources of information. You will have the opportunity to consciously influence the situation and restore your vitality.
Very interesting people gather in our tours, you will be acquainted with them will expand not only your communication, but this will also give you the opportunity to contribute to something completely new and unique in your life.
Tours are possible both in groups and individually tailored to VIP clients.
The program of tours in different countries can be found here ....
Write to us and
order a tour for a group
Write to us and order a VIP tour.
About our joint partners - the organizers
here
...
NEW!
Joint project of a qualified guide Svetlana Obolenskaya and the head of the School of Cosmo

Knowledge Margarita Bezan.
Our project includes a completely new direction in the field of tourism - "In places of Force with an energy operator!".
For the first time in the history of tourism we offer something that nobody has done before us!
Tours "In the footsteps of pilgrims" - include excursions to places of power in England and Scotland, visiting age-old places of worship, pagan ritual places and visits to the Dolmens.
In addition to this we have developed the program 'Hunting Ghosts', which includes excursions to the most mysterious, sinister and mysterious places in Britain.
Dear friends, we invite you to a meeting with mysticism, which lives right next to us. You can really plunge into the world of ghosts and their centuries-old history. Visit the energetically strong places of Great Britain and clean up your power by channelling the forces in these mystical sites under the guidance of a spiritual healer, a psychologist and an energy operator working in anomalous zones - M. Bezan. We will acquaint you with the ghosts and the centuries-old history of the inhabitants of the most mysterious places and castles of England. We will teach you to understand the energy of these visited places, with the transference of experience as to how you can work in areas of increased energy danger.
You may ask if we are serious
- But if there are churches, and rituals to protect and expel evil spirits, then surely such energies must exist.
Can you touch these energies? Well you can certainly try.
- Join our tours "In the footsteps of pilgrims" and "Hunting ghosts".
"What if they contact me and will not let me go?"
- You can remain calm as you will be under the reliable protection of the Master Margarita Bezan. Her knowledge and work experience in abnormal and geopathic zones will allow you to be under reliable protection of high-frequency streams of Light Forces. Her school transmit this experience and trains with anyone who wants to work in this direction. You will find an interesting experience within this contrast of Light and Darkness.
1. In the footsteps of the pilgrims. Canterbury.
We will go to the cradle of Christianity in the Foggy Albion, a place where pilgrims have travelled for centuries. The mysterious and captivating Canterbury. You will discover an incredibly rich history with a professional guide, as well as feel the strong energy under the strict guidance of Margarita Bezan. During the route, you will learn how to touch the opening of the human heart gate, how to remove the vibrations of sadness and inner loneliness from the heart and limit it. You will feel the power of the Spiritual flow, which revitalizes and restores the human body. We will teach you to take information from the Dolmens and understand their energy. It is very important to know, because they can carry both positive and negative information components.
How to clean out in places with strong energy, how not to take negative energy and remain energetically filled. About this and much more we will tell you on our tours to the places of Force.
2. In the footsteps of the pilgrims. Greenwich
We suggest you make a trip to the picturesque ruins of an ancient monastery in Greenwich. Many monastic organizations have been established earlier in energetically strong places, but not all churches are located on the streams of Spiritual energy channels.
In our tour, you will learn the interesting history of the Abbey, which our guide Svetlana Obolenskaya will tell you all about. Also, here we will conduct several exercises on understanding energy interactions with the past, which are invisibly present in this place as well as how to store the memory of the energetically strong places you like. We will teach you how to recharge in energetically strong places - a spiritual healer, energy operator and psychologist M. Bezan will tell about this in this tour.
After this, we will go to the royal district of Greenwich. It is striking with its rich history and pomposity of its buildings. You will learn a lot of interesting things, including the history of navigation and astronomy, and of course we will see the mystical part of this legendary region, where we will also conduct interesting energy trainings.
3.Tain and Reduction of the City of London
During our walk through the historic district of the City we will be looking to the most interesting corners, where you will be acquainted with its centuries-old history and magnificent architecture. It is, like in the Vatican, symbolized by symbols and signs, delineating energetically the territory of the famous City.
We will plunge into the mysterious world of the Templars, visiting the church mentioned by Dan Brown in the book "Davinci Code."
You will find the story being told by - Svetlana Obolenskaya about the knights of the mysterious order and their daily life, and Margarita Bezan will reveal the veil on the mystical past and the present of this organization, which means two riders on the same horse and what the official history is silent about.
We will pass by the most sinister places of the region and imagine ourselves as hunters for ghosts. If you are lucky, we can see them.
In this round, you will be asked to learn the practice of understanding the energy of the place visited. You will learn how to understand in which energy zone you are located. For example, what energy in this zone is positive or negative - a ghost or infernal zone.
In places with various kinds of energy anomalies, there is always a danger to the health or the psyche of a person. This applies both to places with positive and negative energies. We will teach you to understand these issues during our travels.
Let's talk about the time threshold of the energy impact on a person on the ground forces.
As expected at the end of the route Margarita will tell you how to restore the energy system of the body and recharge energy in yet another shrouded mystery place in London.
4. A trip to Warwick Castle and to the Rollright Stones.
Let's make a trip to one of Warwick's finest and most horrible castles. On this route, the gate of the ancient castle Warwick will open before you. Our guide will help you immerse yourself in its centuries-old history - the War of the Roses and the White Rose. You will become acquainted with a story where people connected by kinship for the sake of the throne and killed each other for 32 years. Richard Neuville, the legendary historical figure, the owner of the castle, captivated many, including the kings of England. And at the same time, you will imbue with the atmosphere of the secular salon with all its charms and vices.
The casting of the former inhabitants of the castle is still sometimes visible to visitors, causing a sense of horror on them. This tour is for extreme people and looking for sharp unforgettable impressions.
Further, in the continuation of our day, all those who visited places of horrors will be energetically cleansed of negative energy. And also for those who wish - the restoration and correction of mental balance. We will visit the places where pagan rituals were performed for many centuries, we will come into contact with the energy of the Druids rituals and will be filled with the positive energy of the Dolmen.
5. Pleakley and Hever Castle
Let's make a trip to the most terrible village in England, full of mysticism and mystery. In this place, according to statistics, a vast number of suicides have occurred. We will go through the most interesting and mysterious places of Pleakley, where you will feel the whole spectrum of sensations of these places where ghosts live.
If you believe this experience is too scary, you can rest easy as you will be accompanied by Margarita Bezan, who will provide you with energy protection. She will tell you how to properly manage your emotions, so as not to attract negative energies from this place, and how to walk there without any harm to your health. This experience can be used later in various life situations. This is a kind of training in practice, which a person acquires during the tour.
Then we will go to the most beautiful castle, Hever, with its beautiful gardens. There you will learn the fullness of the ups and downs in the history of the lives of the inhabitants in this castle. It was in this place that the second, scandalous wife of King Henry VIII, Anne Boleyn, was born.
Svetlana Obolenskaya will tell you the story of the mistress of this house. Who she was, an angel or demon?
Or maybe just a victim of circumstance?
Having come close not only physically, but also energetically with this history, you will leave with an indelible mark on the years you will explore from this journey.
Passing through the sinister places, a practical lesson with Margarita Bezan will begin. You will learn to feel and consciously function in such zones, creating an energy protection yourself. At the end of a stressful emotional day, all visitors to the tour will be cleansed for a wellness session, balancing the energy system and psyche, relieving tension, fatigue and internal clamps.
6. Journey to the caves of Hellfire and Rothschild
In this direction, we will touch an aristocratic and secret society, flirting with the dark forces. We will descend into ancient caves, the walls of which still store the secrets of the events that took place there for several centuries. We will feel the horror of this sinister place within our skin. But do not worry, to get acquainted with the energy of these places and its inhabitants you will be under the control and protective barrier of Margarita Bezan.
And while visiting the house of the Rothschilds, which is more luxurious than the royal palaces, in addition to the history of the house and family, we will talk about the energy of money and understand why the rich are in their own place of sorrow, despite their untold treasures. The story of the black and white money egregore will give an insight into how to have money, but not to have problems in life and along your lineage.
We will definitely take a walk in the magnificent gardens of the estate with statues of the pagan Gods ... Svetlana Obolenskaya will tell us the history of this family, stretching from past centuries, and Margarita Bezan will explain the cause-and-effect relations that pursue this family in modern times.
In this round, you will be able to commit to programs in order to achieve material prosperity and correct your financial situation. You will be handed over various techniques used to raise funds. Based on individual will, we will also conduct energy diagnostics (in a separate time from the excursion), which determines the blockage for obtaining the desired goals.
7. Visiting churches with strong energy and working icons in London and its suburbs.
In this tour, we invite you to visit the energetically strong places on which the churches in England are located. We learn interesting stories related to the icons that are there. In this round, we suggest that you learn how to work with the energy of the Icon, so that our requests can reach the "Heavenly Office".
You will learn how to connect in a single stream with the icon, and how to concentrate and give a signal that is resonant to a particular icon by vibrations. This and much more from the side of energy based knowledge (esoteric Christianity) will be told by the Head of the Center M. Bezan.
We will take a fascinating walk with a professional guide to Hyde Park, during which you will learn a lot of interesting things with an ending at Kensington Palace, with the possibility of visiting it.
This is a one-day tour, to which we record all comers at any time. This can be a walking trip, or a trip on a leased vehicle, depending on the location of any particular church.
8. Excursion to Masonic places